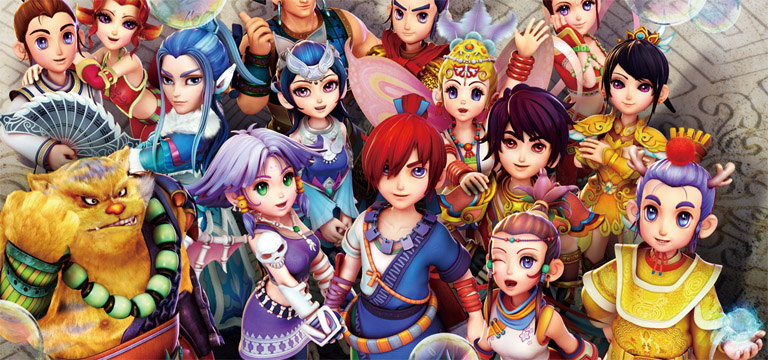 Background Introduction
Fantastic Westward Journey II is developed and published by NetEase. This game is originated from a Chinese classical novel, Journey to the West, and presented with Q-style characters to build a romantic game climate.
Fantastic Westward Journey II attracts more than 250 million registers, and sets more than 500 servers. The con-current user reached 2.71 million in 2012 and awarded as the most popular online game in China.
http://v.xyq.netease.com/2013/0627/cg0628.mp4
http://v.xyq.netease.com/2013/0627/cg0628.f4v
Key features
- Classical novel background and lovely Q-style character setting: constant update retains the charming to gamers.
- Ample gameplay: faction battle, dungeon instance, daily activities, setting booths, etc.
- Across platform, both client version and mobile version: gamers can enjoy the fantastic journey, anywhere, anytime.