NetEase Has Become The Top-Grossing Mobile Publisher
In October 2016, Chinese mobile game developer and publisher NetEase Games finally surpassed Tencent Games in mobile game revenue and became the most profitable mobile game company in the world.
Data from App Annie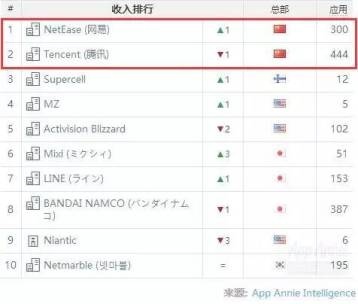 With 300 apps available in app stores, NetEase Games' cash cow mobile games are now Onmyoji, Fantasy Westward Journey, Ghost, and Westward Journey Online. Particularly, the first 2 titles are on October's top 10 global mobile game revenue chart (see the image below). The chart includes games like Clash of Clans, Pokemon GO, and Clash Royale, etc.
Global revenue chart (iOS & Android)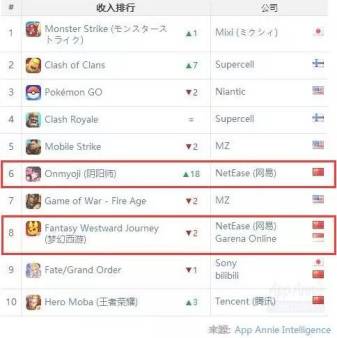 Move to the revenue chart for Chinese market (see the image below), Onmyoji and Fantasy Westward Journey secure the first and the second places. It's worth mentioning that the Chinese market chart is for iOS revenue only.
Chinese revenue chart (iOS)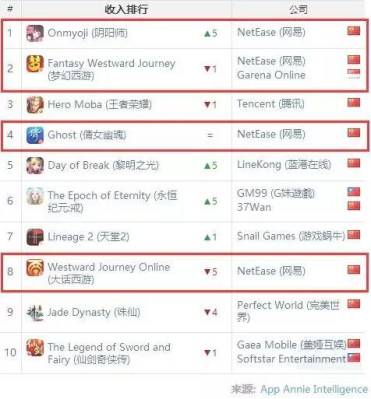 According to App Annie, Onmyoji has been the hottest topic in Chinese game industry and the gaming community. The phenomenal success of the game is linked to NetEase Games' pursuit of creating high quality original games. We talked about Onmyoji in detailed before, and you can learn more about the game through the link below.
Hot